I'm deep into the recent Library of America collection of all Joan Didion's books from the sixties and seventies, and as there's no way I'm going to finish this before the end of 2019, I can comfortably say I'm now able to review my year in reading.
Outside of reading, 2019 wasn't the worst year of my life, though nor was it the best (the best was 2018).
The highlights? I'd have to say it's a toss-up between watching all of True Blood and when I was – hilariously – 'Highly Commended' in the Forward Prizes for Poetry 2019. Nice.
To celebrate my not great, but not terrible, year, I'm going to run through the worst reads I encountered in 2019. This way I will a) counter other people's bullshit rose-tinted hindsight, and b) make possible the existence of a 2020 that is, somehow (though probably not), less mediocre.
The Time Traveller's Wife by Audrey Niffenegger
Way back in February I read this creepy novel that somehow confuses time travel-facilitated grooming with "written in the stars" type romance. By grooming I mean the kind that molesters do, not the kind that happens to horses and dogs.
What I did like about it, though, was when a character time travelled to make love to himself, a topic I too have made art about: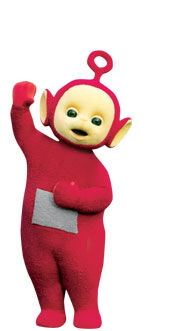 Selected Tales by Edgar Allen Poe
Bullshit, overrated, and Poe seemed to be a bit of an unredeemed villain irl.
If you want some Poe in your life, I recommend either the Tellytubby without an e or the Italian river without one either.
Ghosts of My Life by Mark Fisher
Yes, Boomers are still officially the worst generation of all time, but as everyone knows this fact, most normal people remember to afford their right wing opinions a deserved disdain.
What a lot of people forget, though, is that Gen Xers are a load of twats, too, and though this collection of essays by a now-dead Gen Exer is not without merit, it does that achingly Gen X thing where it confuses enjoying a cultural product with thinking that product is good.
Do I think True Blood is the best television series of all time? No. Do I think it's the most entertaining? Perhaps. If I was a self-important, culturally blinkered Gen Xer like sainted Mark Fisher, then I'd be writing book-length essays on how Bill Compton like means things or something.
Basically, imagine thinking whingey art rock from the eighties wasn't shit.
American Gods by Neil Gaiman
Overrated, faux-intelligent dull, derivative bullshit. It's basically Preacher after it got shit but for incels.
Berlin Alexanderplatz by Alfred Döblin
This book is so boring and pointless that it made me question the entire validity and importance of modernism, which is a harrowing thought process to endure.
Maybe it was a terrible translation, but I doubt it. Dull.
That whole collection of ideas
Go Set A Watchman by Harper Lee
It's racist AND it's shit. Avoid.
Ushant by Conrad Aiken
A memoir written in the third person, which tells you everything you need to know.
Mary Ventura and the Ninth Kingdom by Sylvia Plath
This is dire, grave-robbing juvenilia and it shouldn't have been fucking published at any point ever.
Even more embarrassing than the fucking Harper Lee one because Plath never even pretended to herself this was maybe good enough.
The Man Within by Graham Greene
This was Graham Greene's first novel and it was a pile of fucking poo-awful, shameful, embarrassing bullshit.
Like, painfully bad.
Horny, overwritten, boring. My comments in full.
That was the last bad book I read this year. How many bad books will I encounter next year as I prepare to enter what is likely to be the first calendar year of my life where I never set foot on the Eurasian landmass!
OOOOH.
Bye bye. Happy New Year.
---
TriumphoftheNow.com is 10 years old! Celebrate by sharing this post – or others – with friends (if you have any), family (if you have any), lovers (which I presume you have because this website isn't for children), or by donating to the site via the below link so that I can maybe take a day off work some time and enjoy being alive for a few hours.