I'm back delving into the recent back-catalogue of one of my favourite publishing houses, Fitzcarraldo Editions, by reading this stonking essay about literal, literary, theological and cultural limbos, neatly titled Limbo.  
The essay is written by Dan Fox, who is the editor of frieze magazine. I've heard of frieze, but have never read it as I doubt it's available in the only newsagents I ever go to: grimy ones that sell Viz. frieze is an art magazine, so Fox is – by trade – an art critic, but this doesn't get in the way of him writing engagingly and knowledgeably about a huge range of other topics. "A dizzying intellect" is the kind of phrase unimaginative sycophants would use to describe the narrative voice of Limbo, but I think that's unfair. Fox's intellect is neither disarming nor over-stated, he is instead an informed man writing about things he knows about, some of which are openly the result of recently-undertaken intellectual exploration, while others bear the evidence of years and even decades of consideration. Does that make sense? Dan Fox is clever, but not in-yer-face clever, not leave-you-breathless clever, but the kinda clever that is comfortable in his intellect and his voice and able to rattle off a cracking long essay. Basically this is a long-winded way of saying that Fox doesn't come across as smug, which is fucking rare in an [English] intellectual.
So, yeah, Limbo is a lovely little book. I realise that sounds condescending, but that isn't how I mean it. Because a description of size isn't a description of value (not even when it comes to piles of money). 
Limbo is perfectly formed and thoroughly engaging throughout, but it's never going to be a bestseller: not because it doesn't do exactly what it sets out to do, but because what it sets out to do isn't bestseller material. Who's keen for a 100 page discursive non-fiction essay exploring contemporary art, Catholic dogma, the practicalities of international shipping, the diverse emotions involved in moving far away from home, geographical exploration and – of course – books? I am, but I'm kooky and unrepresentative of the bestseller-buying crowd. And even I can thoroughly enjoy this book that is totally my kinda thing and still find a glaring problem:
As may be obvious from that list of main topics, Limbo ends up being a bit of a homosocial text (excepting the cultural criticism) because shipping, like Catholicism and historic exploration, is male-dominated. Is this a reason to eschew the text? No, of course not, but it does feel like essayistic writing of an earlier decade, with a non-contemporary use of "male" as "the norm". While this is fine if the "purpose" of the text matches the focus, it seems odd in 2019 for a book that almost exclusively discusses men to not be explicitly about masculinity. In a waaaaaaay, I suppose, it is: but it's much more about limbos, and the exploration of liminality isn't an exclusively male thing, even if sometimes (think explorers, early astronauts and fucking psychogeographers) we are culturally conditioned to see it as such.
For me, though, Limbo is a fucking ideal read because it's a well-written, intellectually vigorous long essay. It does lack an emotional catharsis, which means it feels a little cold, a little pre-2010 or – more worryingly given everything I'm "working on" "creatively" at the moment – it may be an indication that the zeitgeisty personal essay is leaning more towards the essay, rather than the personal, part again. I hope not, as I like weeping while I learn.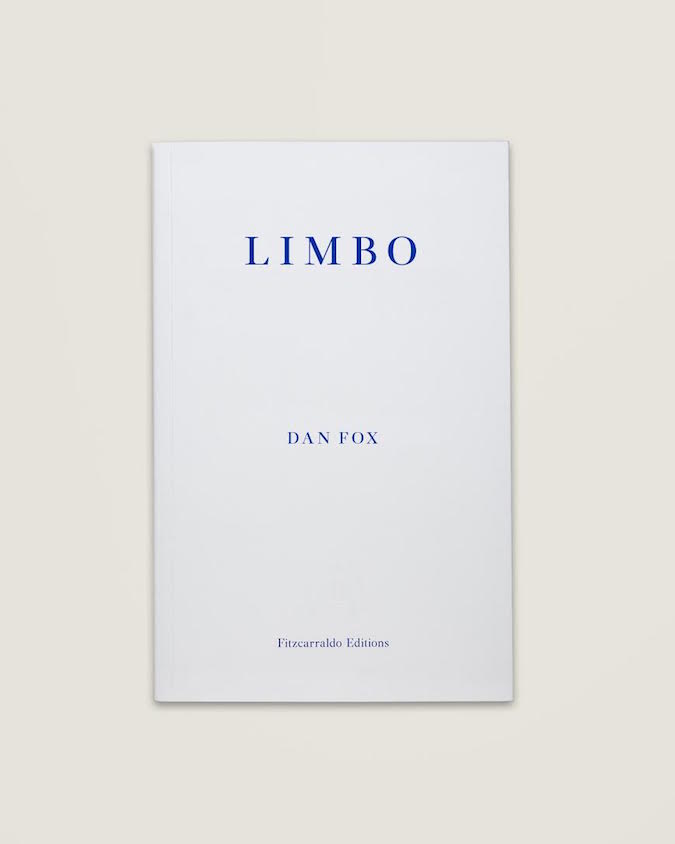 I haven't read Dan Fox's previous Fitzcarraldo-published book, Pretentiousness: Why It Matters, but I will do once I can get hold of a copy, as I thoroughly enjoyed Limbo. I liked Fox's voice and his gentle digressions, I like the structure of the piece and the topics he writes about. In criticising its use of male-dominated spaces I'm just being a whingy little millennial who feels uncomfortable liking something without reserve. Ignore me, probably: Limbo is clever, witty, emotive, articulate and fun. I'd recommend it, unless you're even more of a whiny liberal than I am. Which you're probably not, given the statistical evidence WordPress offers of my demographic reach.
Buy Limbo direct from Fitzcarraldo via this link.
---
On November 14th 2018, I launched my first book, Bad Boy Poet, in the basement of Burley Fisher Books, Dalston. Here are some of the songs and poems I performed:
Order Bad Boy Poet from the publisher here.
Order Bad Boy Poet with free Worldwide Shipping from The Book Depository here. 
Order Bad Boy Poet from Amazon/Waterstones/Hive/Foyles etc if you'd prefer.
---
Donate to <i>Triumph of the Now</i>
Donate to the blog, if you want. This isn't free to run. It isn't expensive, but it isn't free. Donate C$5? Donate C$100 and I'll email you a high-res pic from my 2018 nude photoshoot. Donate C$500 and I'll send you a framed copy of one.