---

One of the strangest things about not being depressed is the complete erasure of an interest in photographing roadkill.
I just walked past a parakeet, squashed in the Barcelona street, the greens of its feathers rich and shiny as a lux fabric, glinting in the late afternoon sunlight. I didn't photograph it, instead I sneered and tugged my dog on, for it is now he and not I who seeks out rotting carcasses by the roadside. He has become an adult dog as I have, slowly, falteringly, become a semi-functioning adult man.
///
I got the dreaded email from Spotify today, telling me what I'd spent time listening to this year. My time spent listening to music was up by over 600%, and though a lot of that time was spent playing the obscure jazz and low key electro that Spotify selects for me when I request something unintrusive to work to, I was pleased to see that George Michael was my most listened-to artist. My lover, peering over my shoulder at the screen, seemed surprised that Spotify estimated I had only listened to 39 hours of George, however I pointed out that as my second most listened artist was Wham!, that hour count could be effectively near-doubled. For proof of that, two of my top five individual songs were by Wham! ('Wham Rap!' and 'I'm Your Man') and only one other track ('Outside') was by George Michael. What can I say? I know what I like.
I first started compulsively listening to George Michael during my brief solo holiday to Tenerife about a year ago. I was still technically homeless, so going on holiday was fucking ridiculous. I pootled around the beautiful volcanic island in a cheap hire car, blasting out Spotify's (very long) best of George Michael playlist on repeat, screaming along to 'Fast Love', 'I'm Your Man', 'Freedom', 'Freedom '90' and 'Last Christmas' as if my life was nearing its end, which for the first time in a while I didn't believe it was. I'd got, basically, to the sad end of my depressing boat adventure (I am poor in money, rich in soul), I was back in regular therapy, I'd had full sex with a woman1 and I'd started writing poetry and was enjoying it, regardless of how good at it I was (this applies to both the sex and the poems). Things were maybe not quite looking up, but they were certainly no longer looking down, which if nothing else was a nice change.
///
I'm leaving Barcelona soon, and though maybe not for the last time in my life, certainly for the last time during my extended recuperation here. I've had more work published than ever before (including my own little book!) and I have many more pieces forthcoming over the next few months, including poems in print magazines and a little essayistic chapbook. Since moving south to fix myself, I've done live performance and I've made good (though not great) progress on a project I've been working at, off and on, for several years. I haven't done much socialising but I have done lots of exercise. I haven't cut out booze but I have improved my diet. I've been working on myself. I've been living my best life. I'm sad that it will end, but I've created an adult life I wanted twice (once here in Barcelona, once during those few lovely months in Brixton) so it is something I am able to do, which means I should be able to do it again. But that doesn't mean I'm excited to make a life for myself again, particularly as I'm actually going to have to be a grown up next time, and figure out how to socialise and perform and write and look after my dog and earn money all at once. Urgh.
Feeling gloomy, all these thoughts and worries starting to rise, I decided to do something near-unprecedented: read a book that I anticipated I would hate, just so I could aggressively critique it here at TriumphoftheNow.com to burn off some worries. I picked up my long-unread copy of The Castle of Otranto by Horace Walpole, a book I should have read a decade ago when an undergraduate. I didn't read it then because I didn't want to, and didn't felt it would benefit me if I did. I had forced myself through The Mysteries of Udolpho and erroneously believed (without checking) that The Castle of Otranto was even longer, rather than the quarter of the size it actually is.
I picked up the Walpole, ready to be enraged. Unfortunately, though, The Castle of Otranto is surprisingly unshit.
It's certainly not great, and I don't think there are many people who could argue out of anything but dull adoration of the canon that it's even good, but it is, I suppose, fine. Not fine like a lover is fine, but fine like a five-minute delay on a two hour journey that you were running ahead of schedule on anyway… Fine like a cup of tea when you wanted a coffee, but it's a really nasty day and you've got a cold so can't taste anyway… Fine like a space opera that doesn't have time travel in. Fine, y'geddit, fine.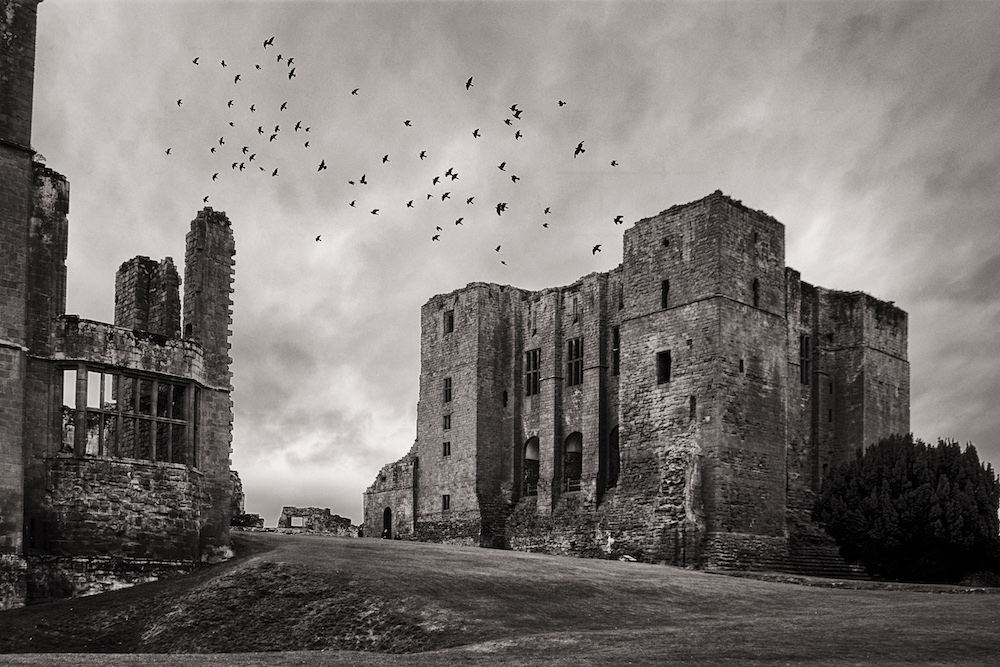 The Castle of Otranto wasn't the first Gothic novel, but it was the first smash hit Gothic novel, and as such bears some responsibility for the continued success of the genre throughout the time that has passed since. Without Walpole, it could be argued, there would be no The Monk, no Frankenstein, no Dracula, no Dorian Gray, no The Woman in Black, no The Shining, no Get Out. But one shouldn't judge the novel by its legacy alone, because Walpole's dialogue is awful, his characterisation is as weak as I feel every time I exercise and his plot is all over the place and unsatisfying. But… the set pieces are interesting, the campy plot twists are unexpected and exciting (even if nonsensical), and at less than 100 pages and of such cultural significance that it is something, tbh, anyone with a serious interest in English language literature (particularly popular literature) should bother to read. I'm sure the rest of you already have.
Yes, there are only five chapters and at least one of them is conspicuously filler; yes, the writing is underwhelming; but this is basically pulp fiction from 1765 and if you like [particularly supernatural] pulp fiction now, then it is interesting to see how that type of writing came to be.
The Castle of Otranto is hobbyist writing from someone with loads of family money, just like a lorra the most popular writers since. If you want a fun, frothy, book then this is not for you, but if – like me – you're a wanky literary type who skipped this at university, it's probably worth having a look.
Culturally interesting, though mediocre in all the ways that matter.
---
1. Somewhat creepily, about two days ago this same woman (one of only about ten people I have ever dated) suddenly popped up in my suggested friends list on Facebook. So, algorithmically, it appears that eleven and a half months is how long one should avoid contact with a spurned lover for. ↩
---
On November 14th 2018, I launched my first book, Bad Boy Poet, in the basement of Burley Fisher Books, Dalston. Here are some of the songs and poems I performed:
Order Bad Boy Poet from the publisher here.
Order Bad Boy Poet with free Worldwide Shipping from The Book Depository here.
Order Bad Boy Poet from Amazon/Waterstones/Hive/Foyles etc if you'd prefer.
---
Donate To Triumph of the Now
It ain't easy living this hard. I work and I work and I write and I write and only rarely does the writing sling me any dinero. If you like what I'm doing here, then please consider donating me a fiver or multiples thereof. The more you donate, the less time I have to spend doing other things for money and the more ice hot content I can carve out for you. I don't expect anything to come through here, tbh, but it doesn't hurt to ask. Christ, I hope it doesn't hurt to ask. If posting this here a few times cripples my viewing figures I'll feel like a right Icarus.